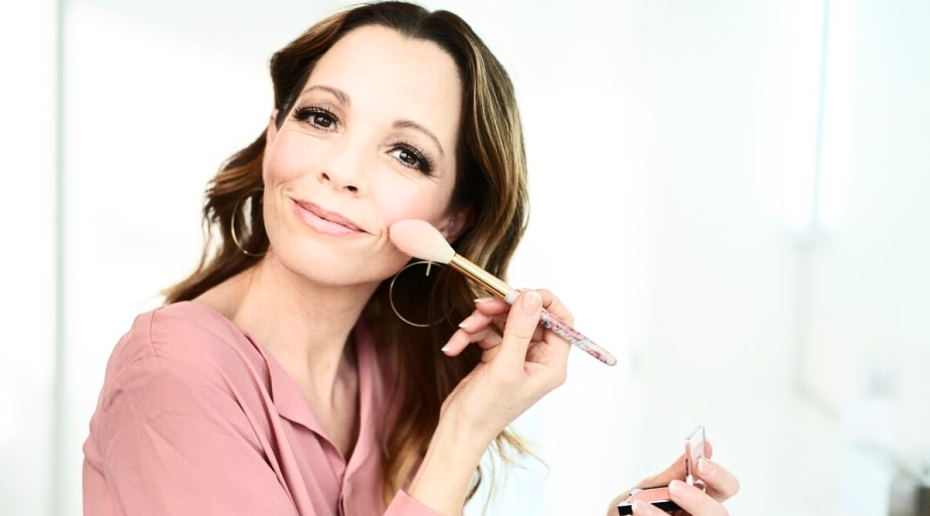 Makeup Techniques That Make You Look Older
There are plenty of makeup techniques that can make you look older, and unfortunately, many women unwittingly use them daily. If you want to stay young and fresh-faced, it's important to avoid these age-accelerating makeup mistakes. Read on to learn what they are!
Makeup techniques that instantly age you
Heavy Eye Makeup: Wearing a lot of makeup on your eyes can make you appear older, so it's important to keep your eye makeup to a minimum. Avoid using dark, heavy eyeliners and thick mascara for a natural look that won't age you.
Dramatic Blush: Too much blush can give off an aged look, instead, opt for soft and subtle blushes in light shades like peach or pink that will add the perfect hint of color without making you appear older.
Overly Powdered Skin: Applying too much powder foundation or setting powder can settle into fine lines and wrinkles, making them more visible and giving off an aged appearance.
Dark Lipstick: While dark lipsticks look great and can be very glamorous, they tend to make you appear older than you are. For a youthful and fresh look, consider going for natural shades like mauve and coral instead of darker colors like red or burgundy.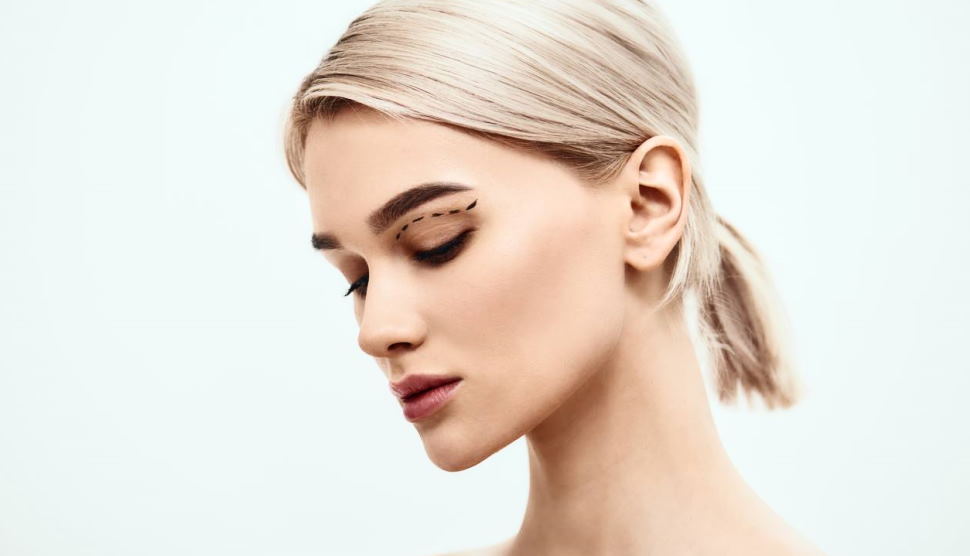 Too Much Highlighter: Applying excessive highlighter on your face can give off a mature look, which isn't ideal if you want to maintain a youthful complexion. To avoid this, stick to using a small amount in areas that need highlighting without overdoing it.
Lack of Contouring: While contouring your face can be time-consuming and overwhelming, it is essential to look younger and fresher. Define your cheekbones and jawline with a light bronzer or contour powder to add dimension to the face, making you appear more youthful.
Inappropriate Eyebrow Shape: Eyebrows play an important role in framing the face, making them key when trying to achieve a youthful look. Make sure not to overpluck them as this can make you appear older than you are – instead, opt for a soft arch that suits your facial shape for the most flattering brows.
Matte Finish Foundation: Shiny foundations can often make you look older as they tend to cling on to any fine lines and wrinkles, instead, opt for a matte finish foundation that will provide a smooth base and won't age your complexion.
Following these tips can help you maintain a youthful complexion without looking dated! You can achieve the perfect look for any occasion with just a few simple changes to your makeup routine.
How to correct makeup mistakes that are aging you
Choose the right foundation color: One of the biggest makeup mistakes that can age you is using a foundation shade that's too dark. If your skin has yellow undertones, choose a foundation with warm undertones, and if it's pink-toned, select one with cool tones.
Don't overdo the blush: Blush is great for adding a rosy flush to your cheeks and giving your complexion life. But when applied incorrectly or in excess, blush can age you quickly. Instead, try applying a hint on the apples of your cheeks to add a youthful glow without looking overly made up.
Contour strategically: Contouring can be tricky for those who haven't mastered the art. Instead, use a bronzer and highlighter to create depth in the right areas of your face, such as your cheekbones, jawline, nose, and forehead. This will give you an overall more structured and youthful look.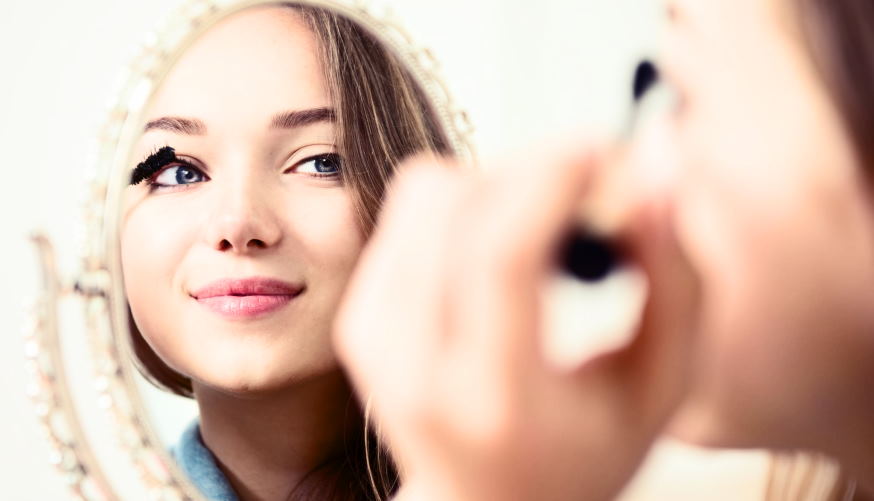 Avoid dark lip colors: Dark shades of lipstick age you by making your lips look dry, thin, and wrinkled. Opt for sheer or light-colored lipsticks that are moisturizing and have a bit of shine to bring life back into them.
Ditch heavy eyeliners: Heavy eyeliners can often make eyes appear smaller than they are—an effect that's not quite flattering after a certain age! Instead, define the eyes with a light wash of brown shadow applied along the top and bottom lash lines. This will help add shape without aging you prematurely.
Remember your brows: When eyebrows are well groomed, they can take years off your face! And when left unkempt or over-plucked, they can make you look much older than you are. So make sure to keep them trimmed and filled in lightly with powder or pencil to give your face a more youthful appearance.
Apply mascara sparingly: Mascara is used to accentuating the lashes and open up the eyes—but applying too much of it can have the opposite effect! Instead, use a few coats of mascara as a finishing touch to your makeup look for a natural and subtle result.
Don't forget about the lips: Lips are often neglected when it comes to makeup, but they can be just as important in creating a youthful appearance. Use lip balm or gloss with a hint of color and shimmer to give your lips an extra pop of life.
These tips can help you avoid committing any age-adding makeup mistakes! With the right products and application techniques, you can easily achieve a beautiful, youthful look that will turn heads everywhere.