Must-Have Gifts for Makeup Lovers
The holidays are right around the corner, and if you have a makeup lover in your life, you might be wondering what to get them. Never fear! We've put together a list of must-have gifts for makeup lovers that are sure to please. From luxurious skincare products to the latest and greatest makeup palettes, there's something on this list for everyone. So whether you're looking for a splurge-worthy item or just a little something to show your appreciation, keep reading for the best gifts for makeup lovers!
Fantastic gifts for makeup lovers that will make their day
For the beauty lover, nothing beats receiving a thoughtful and unique makeup-related gift. Whether they are just starting out in the beauty world or a seasoned pro, you can always find new and exciting products to surprise them with. Here are some of our top picks for must-have gifts for makeup lovers:
Makeup brushes: A quality set of makeup brushes is an absolute must-have for any makeup lover! Make sure to pick one that includes all the basics, like foundation, blush, powder, and contour brushes. For something extra special, look for specialty sets with added extras, such as eye shadow blending brushes or angled eyeliner brushes.
Shadow palettes: For someone who loves to experiment with color and texture, eye shadow palettes are a great gift. You can find one to suit any taste; from neutral and classic shades to bold and bright colors.
Makeup bags: Every makeup lover needs somewhere stylish to store all their beauty products! Whether they prefer something practical or fun, there's sure to be the perfect makeup bag out there for them.
Makeup sponges: If your loved one likes a flawless finish on their makeup application, then a high-quality makeup sponge is essential for them. Look for ones made from non-porous materials so that bacteria don't build up over time.
Eyelash curler: A good quality eyelash curler is a must-have for creating perfect eyelashes. Look for an ergonomic design that fits comfortably in your hand and creates long-lasting curls.
Lipstick set: Celebrate your loved one's love of bold color with a gorgeous lipstick set – perfect for any makeup lover. Look out for sets with various finishes and formulas, including matte, glossy and metallic shades.
Beauty subscription box: For those always looking to try new products, why not treat them to their beauty box? Regularly delivering exciting new products allows them to experiment with different looks and trends without breaking the bank.
No matter what type of makeup-related gift you choose, your loved one will surely appreciate the thought and effort that has gone into it. These must-have gifts for makeup lovers guarantee a happy recipient every time!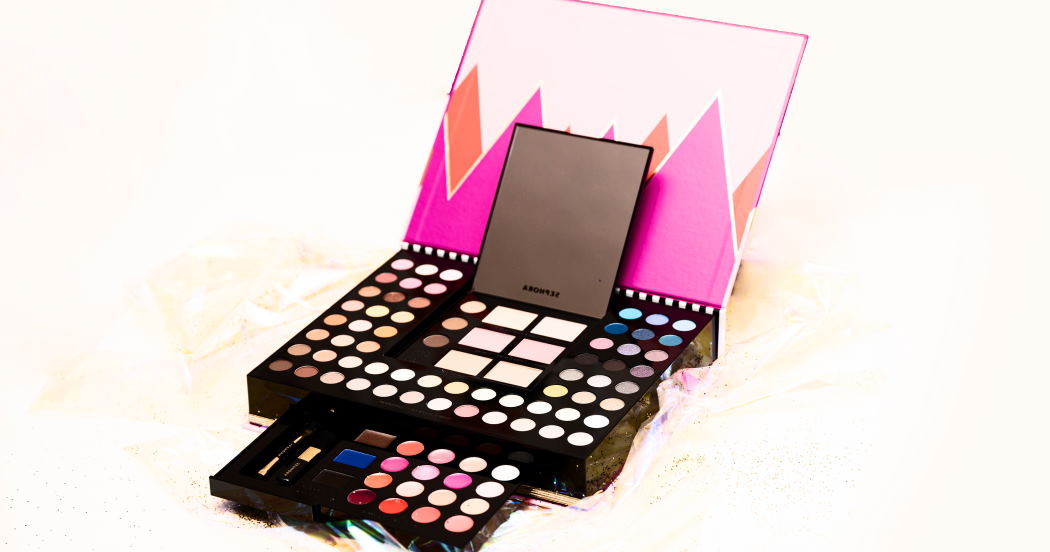 Makeup gift sets are perfect for everyone
Gift-giving doesn't have to be complicated. Whether you're looking for a special gift for your best friend, sister, cousin, or daughter, makeup gift sets are the perfect way to show someone you care. From eyeshadow palettes and lip glosses to contour kits and nail polishes, there's something for everyone. Makeup gifts can be tailored to suit any budget, making them ideal holiday presents or special treats for someone who deserves it. Choose from classic shades and finishes that will never go out of style, or opt for trendy colors that all the cool kids are wearing right now. Whatever your choice, a makeup gift set is sure to please! Add other items like makeup brushes, glittery eyeliners, and sparkly lip glosses to the set for a truly personalized touch. Makeup gift sets are perfect for showing someone you care this season!